Organization Name: AGCO corporation – Your Agriculture Company
Industry: farming
Web references: the small business journal; AGCO, Agriculture Marketing, B2B, Blogging, Facebook, Massey Ferguson, Social Media, Twitter, YouTube
Social media and marketing – same goal?
First, a definition of marketing. The role of Marketing is to engage the mind of the consumer such that a transaction with the brand becomes a desirable possibility in the consumer's mind.
The goal is not necessarily just more leads/traffic/money. It's about your audience's trust. Marketing should be using a variety of channels to gain new customers and keep existing customers by building that trust.
Trust is the most valuable currency in the universe.  Trust within your marketplace is the end all and be all of building your success.
The value of social media
According to the The beginners guide to social media, perhaps the greatest value of social media marketing is the ability to foster and engage with a community of other people. That engagement is at the heart of social media. You have the opportunity to interact with customers from all over the world. If a current or prospective customer has something to say to you or about you, you now have the ability to respond immediately.
What better way for us to build trust and be top of mind for our customers than through social media. Social media is the quickest and most far reaching marketing tool we have in our arsenal.
Agco's Strategy and why it worked?
AGCO is a global leader in the design, manufacture and distribution of agricultural solutions. The company's brands include Massey Ferguson, Challenger and Valtra, popular with farmers and farm machinery dealers around the world. For AGCO, social media strategy is all about connecting with their target audiences.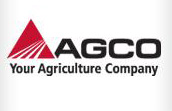 The global agriculture manufacturer can attribute much of its $10 billion in sales to its social media strategy,  which was aimed at connecting the business to farmers and dealers.
Most of this sales amount was achieved through effective advance planning before jumping into the proverbial social pool. It analyzed its target audience and observed their social behaviors to see what was already being posted on social media and YouTube.
Today, the company has managed to attract more than 260,000 fans on Facebook, 3,000 YouTube subscribers and 22,000+ Twitter followers. They have a winning strategy to engage audiences, with a combination of informational and entertaining content. For instance, each week on Facebook, AGCO posts a photo game, complete with nicely stylized graphics. Fans are encouraged to guess which farm machine is represented, and the game seems quite popular.
Sue Otten, Former Director, Corporate Marketing & Brand Communications Worldwide said "You need to know what your customer is saying about you, no matter if it is on Twitter, YouTube, Facebook or other digital outposts, like forums and blogs. And social media puts speed on your side. You can be much more responsive to customers."
David Sable, global CEO of the Young and Rubicam (Y&R) Group writes, "A good idea, and a great story, engages people. That's marketing 101. But at the end of the day, there is no substitute for the pure emotion that helps to motivate behavior."
Lessons for others
Utilize a wide range of proven marketing concepts
2.  Relationships matter and you must leverage connections to your best advantage.
3.  Timing is essential
4.  Ensure that the social part is tied to an action in the real world.
In Summary:  Build a successful marketing campaign by timing it right, leveraging relationships and thinking out-of-the box.
submitted by: Christine Diesbourg, University of  Waterloo