Hubspot, is an all-in-one marketing company whose inbound marketing software help's generate more visits, leads, and customers. It's suite of tools work seamlessly together, with its marketing templates being optimized for conversion and mobile distribution out the box.
Hubspot social media for example, saved small business Rezdy time by auto-publishing each post to social media. It then measured the effectiveness of each social channel at generating leads and customers.
To Rezdy a five-person B2B company, lack of resources proved a huge challenge. From shortage of staff to lack of reliable marketing tools, Hubspot has offered invaluable guidance by filling in the gaps. With Social Analytics, Rezdy has been able to see what social media networks are worth their limited time, and have consequently increased traffic by 380%.
Because of Hubspots' partnerships with various certified agencies, Rezdy were able to tap the expertise and manpower of G2M Solutions, that helped them generate a marketing plan that increased leads by 500% in the first four months alone.
They found that:
"HubSpot helps to find all of the elements needed to build a proper marketing automation engine in one product and saved us so much time because we didn't have to work with five different products to achieve the same outcome."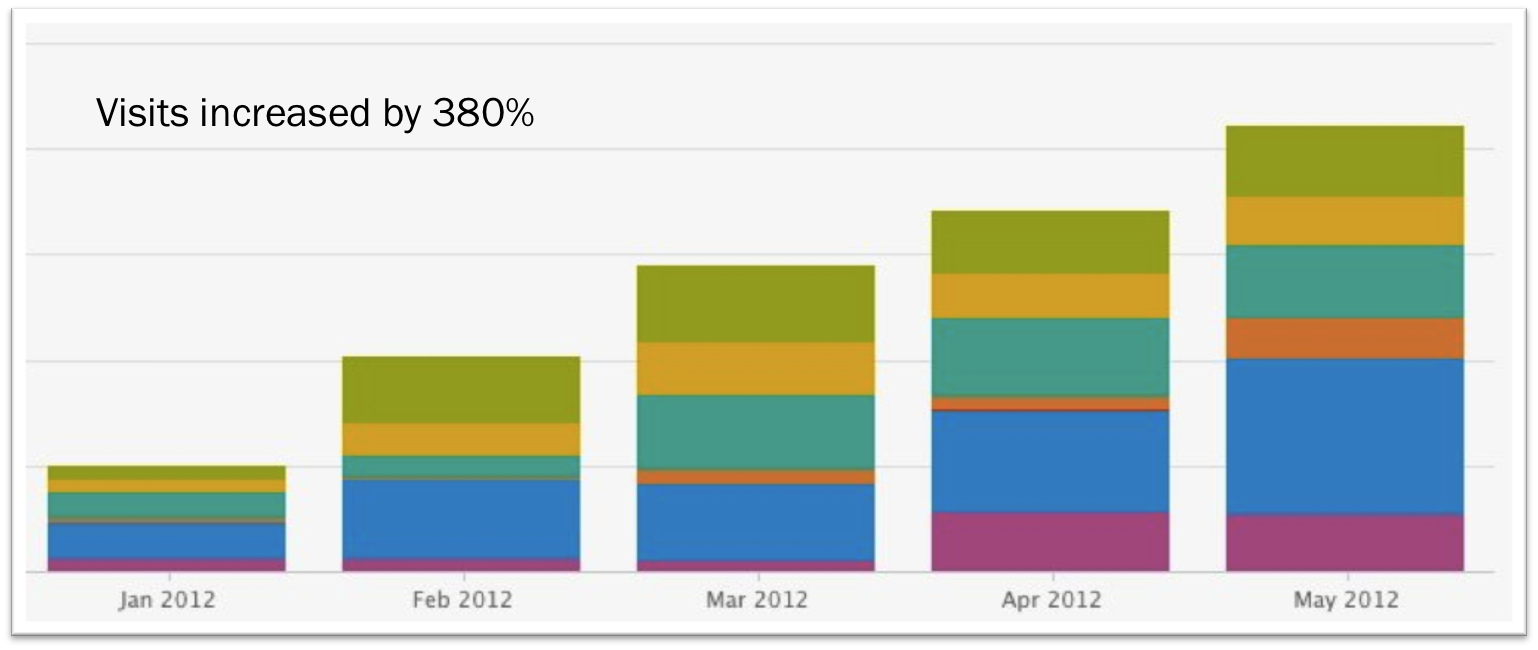 Lessons for others
Hubspot's integrated analytics contain data from all of the available tools offered, allowing for analysis and comparison across all channels.
What is possible with Hubspot:
This is a tool that would allow for maximum effect with minimum output and would prove a great software package for a startup or small business with limited resources.
Web references:
Submitted By: Carrie Murphy-Rodgers, SMBP Student, University of Waterloo
To contact the author of this entry please email at: cjmurphy@uwaterloo.ca
If you have concerns as to the accuracy of anything posted on this site please send your concerns to Peter Carr, Programme Director, Social Media for Business Performance.